← Tips For Responding To a Creative Writing Prompt
Are You Celebrating International Book Giving Day? →
Monday's Muse: Story Bags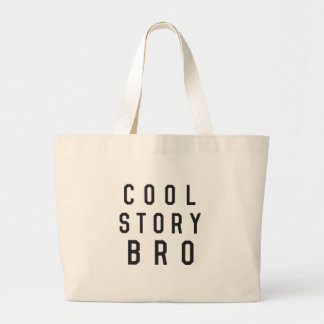 (Image above from www.zazzle.com.au)
Welcome to Monday's Muse! Every Monday morning of the school term in 2014, Write Away With Me will post a writing and/or storytelling activity that you can try with your class or your children at home.
I make no apology for the fact that when I'm running a writing workshop, I devote a good portion of time to 'pre-writing' – that is, setting the stage and warming up. I'm not a quick start writer. I love words and writing but I need to a fair bit of coaxing to get started and I know many young writers are the same. Pre writing activities make all the difference to a child's confidence and in turn, their writing.
Story Bags are the perfect pre writing/warm up activity. This activity can be used on it's own or it can lead seamlessy into a period of quiet writing time. Either way, your students will:
work co-operatively on a common task
stretch their imaginations
generate a host of original writing ideas
develop their creative thinking skills
have the opportunity to pitch their story to a live audience  (otherwise known as storytelling!!)
Here goes…
Divide your class into groups of 3 or 4 students
You will need one paper bag per group. I use coloured party bags with handles.
Number your bags. This becomes the group's number and the order of the presentations. I usually staple a numbered Post It Note on the front of the bag.
Before the activity starts, put three random objects inside each bag and by random, I mean anything! ( In one of our Summer holiday writing camps, a  pair of Molly's sunglasses surfaced in one of the bags! Apparently she had been searching for these for weeks! Oops…)
In the photo below, there's a toy microphone, a glass floater, a set of keys, a card, baby's shoe, a lime, shell, a miniature bucket, a peg and a chinese block stamp. Eclectic mix, I know. (You can choose objects specifically if you are covering a certain theme or you want to achieve a particular goal but for this exercise, the focus is on generating ideas and making creative connections.) 
Guidelines For Teams
Each team must develop a complete story outline  (orientation/complication/resolution) that uses all three objects in their bag.
They have 10 mins to develop their story together. They do not need to write the story. They can write down dot points to help them tell the story at the end.
They have no more than 3 mins to tell their story to the group
Each team member must tell part of the story during the presentation.
Set the timer and the groups are off and racing….
I am always amazed at the original and incredibly creative stories that are generated from an odd collection of rather ordinary objects. The presentations are often funny and always entertaining. If you have time, allow for a period of quiet writing and watch the ideas flow. Imagination is a muscle – it needs lots of exercise!
Happy Writing
After 25 years teaching experience, from Early Childhood to VCE, Beth Cregan combined her passion for books, writing and storytelling to launch 'Write Away With Me'. Now in its fourth year, Write Away With Me offers a wide range of original and creative storytelling and writing workshops across Victoria. Our high energy workshops cover a wide range of writing styles/genres and a flexible approach, means we can tailor the experience to match the needs of your students and your school. Interested in booking a workshop for your class? Check out our range of storytelling and writing workshops today! Workshops for secondary classes and professional development are also available.